Image transfers on boards milled by the forestry workers in the photographs.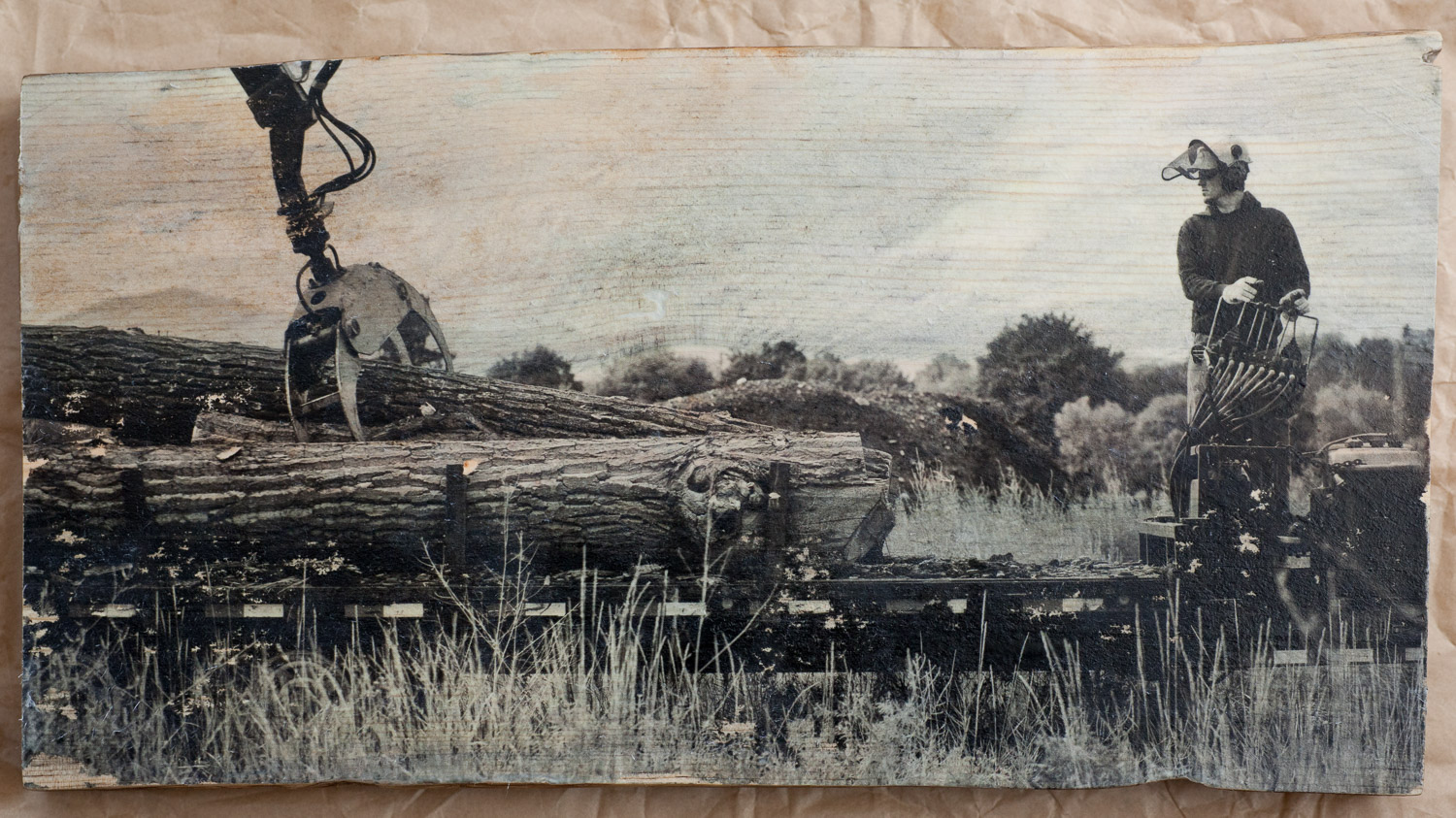 In October 2013 I spent time roaming around the woods with the guys from Bad Goat Forest Products. The operation is an offshoot of a successful environmental consulting firm that was seeing a great deal of 'waste' wood being pulled out of assessed properties. They saw the treasure in the trash and started milling beautiful boards out of unusual trees. Based in Missoula, Montana, these guys are as authentic, intentional, and awesome as can be.
I transferred a selection of images from our time together onto boards of beetle kill wood, also known as Blue Pine. These boards were milled by Bad Goat, from trees harvested by them as well.